It's a safe bet that 2021 didn't go the way most had envisioned: the lingering pandemic with its new variant surge, mounting supply chain struggles in the wake of the original 2020 shutdown, and all the headaches of doing business in such an environment that persist even as we start 2022. But we love a challenge, and the Coryell Roofing Team met 2021 energized and ready to make it a big year (as always!). It was, in fact, our biggest year yet by several measures!
We know from experience that Duro-Last® makes the "World's Best Roof®" just like their slogan says. That's why we install more Duro-Last Systems every year. And since they demand as much from their select contractors as we do from them, our achievements as a Duro-Last contractor inform us greatly each year on how we perform as a company, and more importantly, how we perform for you, our clients.
Last week, Coryell Roofing was recognized twice, both firsts, at the annual Duro-Last® National Sales Seminar in Nashville. First, the coveted Golden Eagle award for surpassing $5,000,000 of Duro-Last roofing materials purchased in 2021 – about a third more than our previous mark, and an achievement attained by only three other roofers in the nation.  Coryell was also awarded the 2021 Metal Installer of the Year for the first time. The award goes to the contractor that made more orders for metal trim and accessories than any other Duro-Last contractor.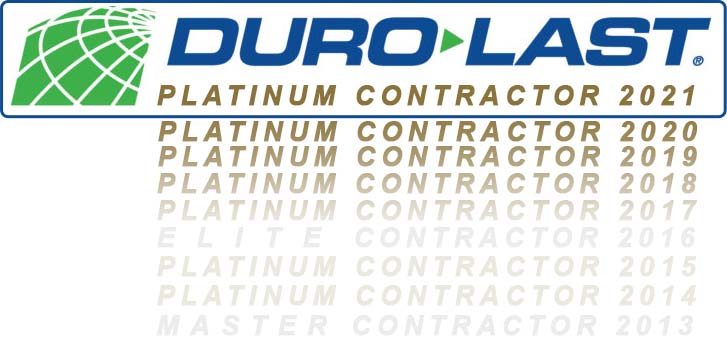 And something we are extremely proud of year after year: we are again a Duro-Last Platinum Contractor – a status that not only reflects the amount but also the precision and quality of our work as measured by Duro-Last field inspectors. It's the equivalent of getting straight A's on your report card!
These achievements speak to the way we executed more projects than ever for our clients in a year when many were struggling to get roofing supplies onto roofs – Coryell finds a way! We value honest, transparent, and strong business relationships, as do our partners and suppliers. Doing things this way allowed us to reliably inform customers on lead times and ordering materials, knowing when there would be unavoidable delays to start a project. Scheduling based on resources becomes an art when the supply chain picture is always changing, and creative solutions are the order of the day.
Last year also saw more face-to-face activity than 2020. Some major conferences resumed after a year off, although gingerly at times. Natural communication is especially important in the education sector where it was imperative to get schools back in business, and the required roofing issues resolved to make that happen. We sponsored small gatherings and outdoor events like golfing and cornhole — good ways to have some outside fun while still discovering how we could help. We took to the road too, in our hard-to-miss Coryell RV, supplying tailgate style meals for several school and private events that needed some grub — always a fun and beneficial way to give back to our local communities and their challenged educators and resilient business owners. We were also able to arrange some hands-on continuing education and training in 2021 – demonstrating the finer points of expert roofing techniques just isn't the same on Zoom!
It goes without saying that in a big year like 2021 we completed a myriad of projects that we're extremely proud of! Challenges both technical (like some tricky color requirementsfor the Woodward Early Education Center) and logistical (Coryell stepped up to fulfill the needs of the PEAK Innovation Center in Arkansas when other roofers could not). Check out these and other Featured Projects below…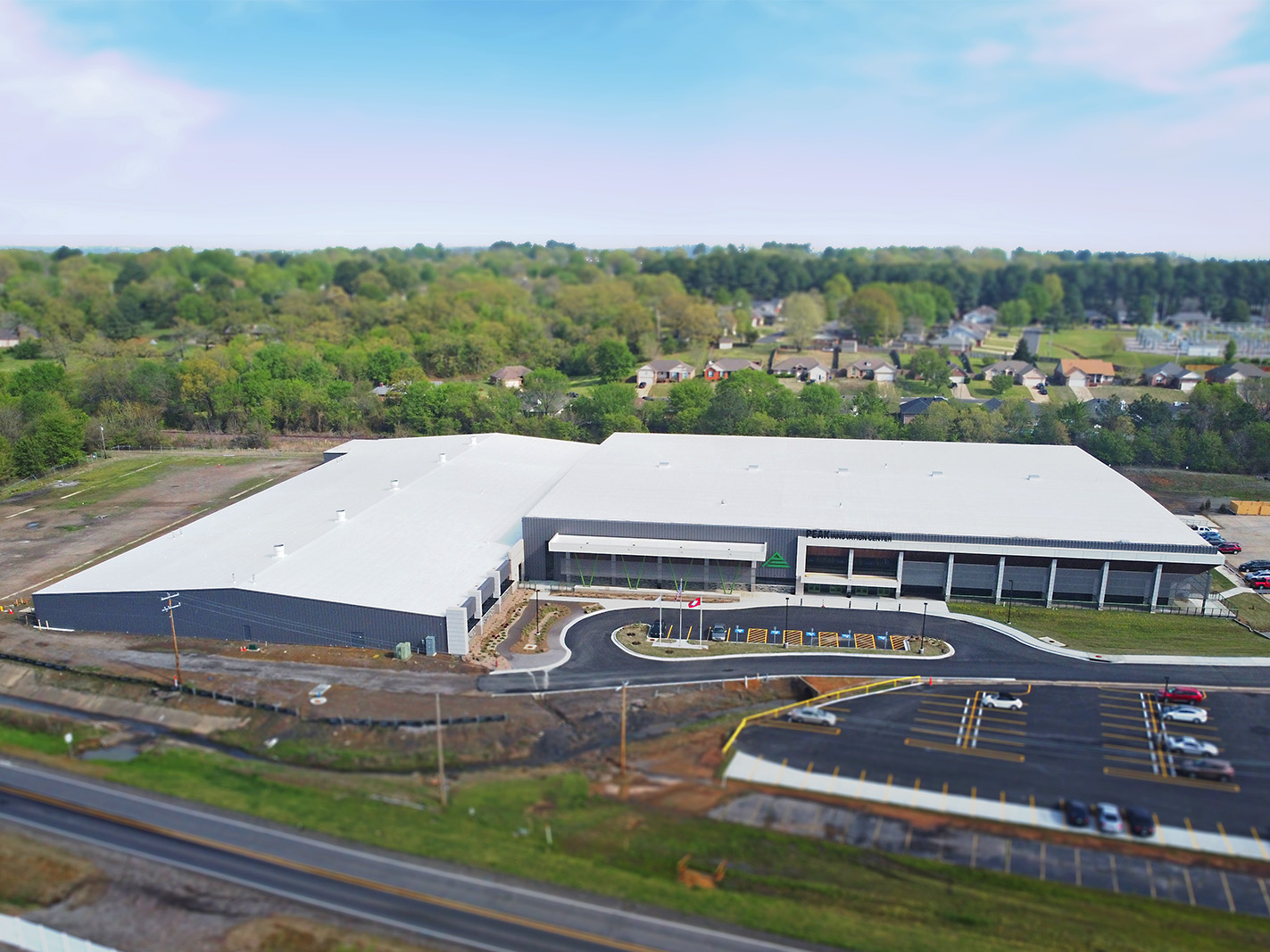 When supply chain problems threatened to delay the opening of this state-of-the art educational center, Coryell Roofing answered the call for help . . . .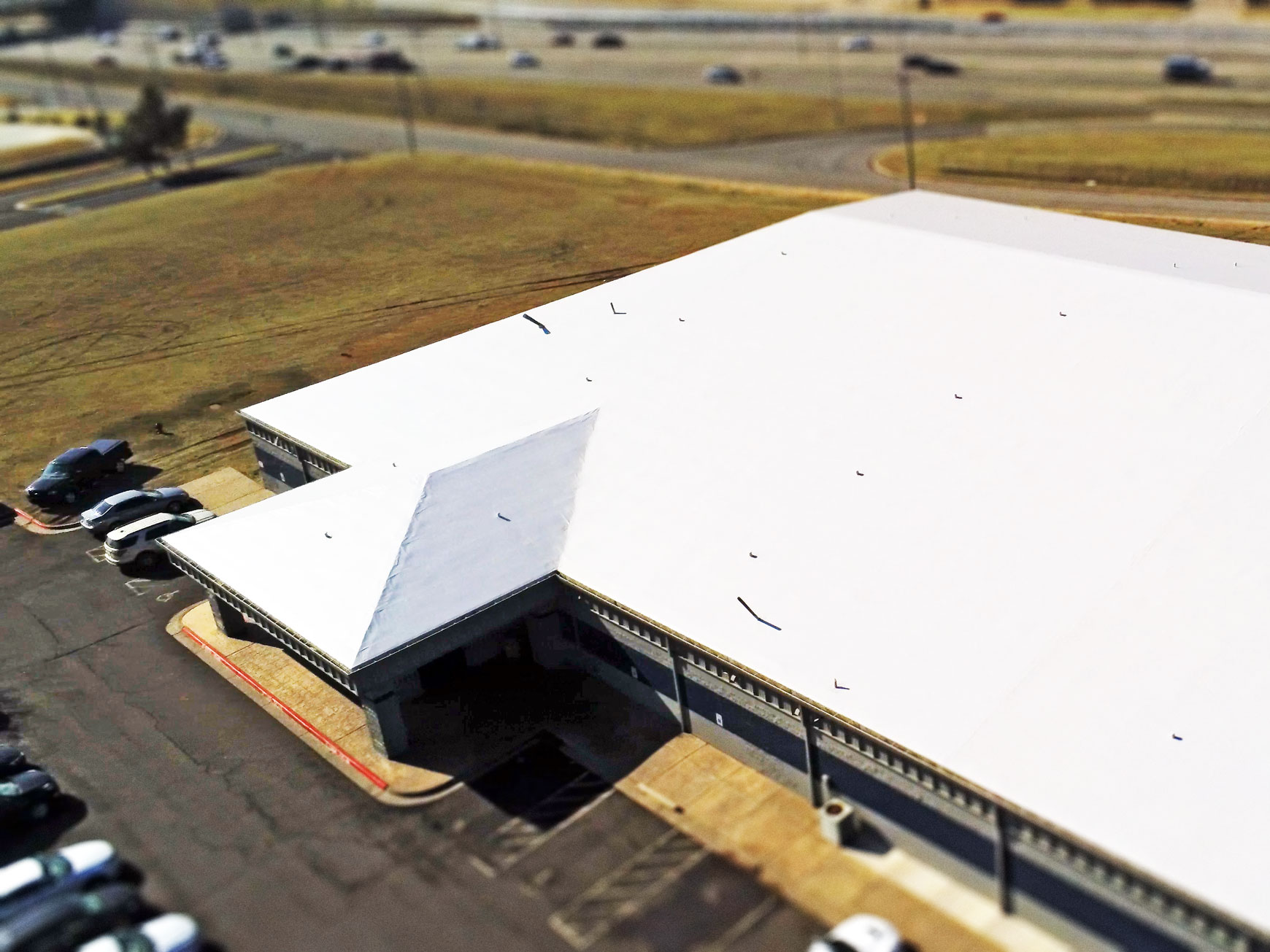 A grey roofing system offers a long-term, cleaner look than white and still provides exceptional reflectivity . . .
A district so proud of a school's new roof that they took drone footage of the roofing system to send out to their community!
It takes a great team to do great things, so we added a little greatness to our roster to meet 2021's challenges: Christina Trekell – Accountant, Richard Abernathy – Arkansas Education Consultant, and Jeremiah Baker – Commercial Sales Representative. These talented individuals hit the ground running, allowing us to reach our new heights and never fall short of our core goal: put the client's needs first while providing them with the best commercial roof they will ever have!
Coryell Roofing's new Team Members for 2021
Richard Abernathy
Arkansas Education Consultant
Dr. Richard Abernathy is an Arkansas education consultant for Coryell Roofing and Construction, Inc. (Coryell Roofing). Richard graduated from the University of Arkansas at Fayetteville with a Doctorate in Educational Administration. Before joining the Coryell Roofing team, Richard worked in the Arkansas education field as a high school principal and coach, assistant superintendent, superintendent, and Executive Director of the Arkansas Association of Educational Administrators. Among some of his many administrative accomplishments are his leading the district and community to design and construct the state's first two Leadership in Energy and Environmental Design (LEED) certified school buildings and his forming partnerships with local organizations such as the Boys and Girls Club of Bryant and the American Legion Baseball program to provide additional opportunities for the community's youth.
Richard joined the Coryell Roofing team because he feels the company shares the same goals that have driven his career--to help school districts and kids. He wants to help school districts obtain the free analysis of their roofs offered by Coryell Roofing to plan and budget for the future and prevent problems such as leaking roofs that lead to health problems for students and staff. Richard's work ethic is to treat people with respect and not let anyone outwork him. In his spare time, Richard feels blessed to be able to spend time with his wife-of-thirty-seven years, Paula, their two adult children and their spouses, and their two granddaughters, often at Lake Ouachita. Richard also enjoys outdoor activities such as hunting, fishing, and playing golf.
Jeremiah Baker
Commercial Sales Representative
Jeremiah Baker is a commercial sales representative for Coryell Roofing, Inc. (Coryell Roofing). He is responsible for sales, customer relations, and the promotion of products. Shortly after high school, Jeremiah studied at Aviation Metrotech, where he learned to work on turbine engines and make airframe repairs. Jeremiah brings the discipline and attention to detail he learned at Aviation Metrotech and his experience working for six years as an assistant manager/sales rep at Goodyear to Coryell Roofing.
Jeremiah wanted to work for Coryell Roofing because he knows it as a company that strives to meet customer expectations, and he believes it will provide him the opportunity to learn and grow. He also wants to be part of a team known for treating each other like family.
A quote that guides Jeremiah's life states that "God never exempts you from trouble, but promises to be with you in times of trouble." Jeremiah never feels alone in work life or home life despite what life sends his way.
When not working as a commercial sales representative for Coryell Roofing, Jeremiah enjoys being with his
beautiful wife, Kaymi, and their son, Jayce. He has a new baby daughter, Ember. Jeremiah also enjoys a round of golf and hanging out with friends.
Christina Trekell
Accountant
Christina Trekell is the accountant at Coryell Roofing and Construction, Inc. (Coryell Roofing), where she performs complex accounting activities and financial analyses for the company. Christina graduated from Charter College in Anchorage, Alaska, with an Associate in Applied Science with an emphasis on computerized accounting, and has since worked to master all facets of GAAP (Generally Accepted Accounting Principles).  Before coming to Coryell Roofing, Christina worked at Compellier, a holding company owning concrete construction companies in five states. There, she played a major role in centralizing and standardizing the accounting department -- she's already made a big impact on our own accounting processes, and we look forward to what she does next!
Christina enjoys working for Coryell Roofing because of the people who make teamwork a breeze. Her work is guided by the Serenity Prayer and the following motto: Believe you can, and you are halfway there. When not involved in her work as an accountant, Christina is busy mothering three children at various stages of life ranging from pre-k to the Marine Corp. Together, they enjoy activities like camping, hiking, and rafting. They also spend time roller skating, going to theme parks, and having game and movie nights.