After the storm, let Coryell commercial roofing inspectors assess the damage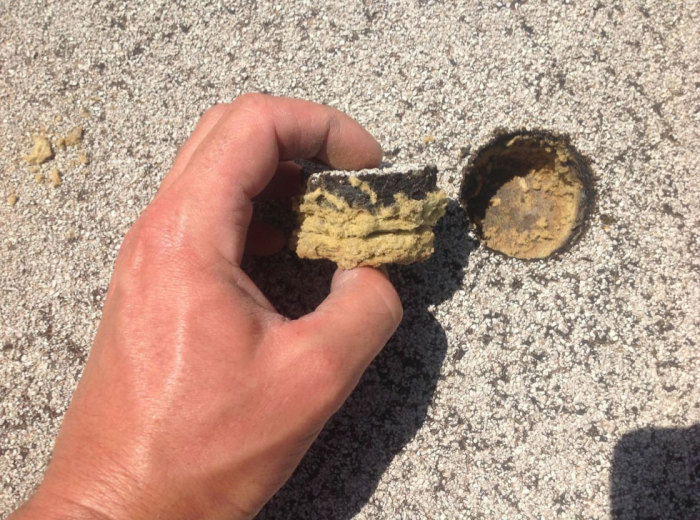 Roof damage caused by wind or hail storms can range from missing shingles to complete destruction. Often the wind damage that appears minor will cause the biggest trouble. That's why a commercial roof inspection makes good business sense for businesses in "Hail Alley": Oklahoma, Texas, Kansas, Colorado, Missouri and Nebraska.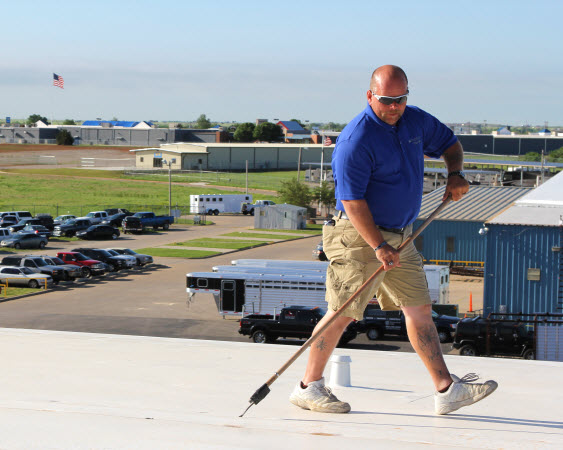 Not all damage is visible. Our roof inspectors based in Amarillo, TX and in Oklahoma City, OK are trained to spot even the slightest warning signs of trouble.
Our user-friendly roof inspection reports include descriptions of the structure, a listing of new damage, the condition of the roof and related components, roof life expectancy, recommendations for needed repairs and/or replacement including alternative repair methods and projected costs for recommendations.
The inspection report arms you with valuable information so you can make smart choices for your roof repair or replacement, and it puts you in control when dealing with your insurance company.
All our roof inspectors are HAAG Certified Commercial Roofing Inspectors.
Coryell Roofing is the best choice for commercial roofing and brings best practices and innovative approaches to the table.
A no-commitment roof inspection is just a phone call away:
For Oklahoma: 405-392-4800
Texas: 817-687-7019
Kansas: 866-858-2081
Arkansas: 866-858-2081
We know our stuff
Coryell roof inspectors are exceptionally well-trained, HAAG Certified Commercial Roofing Inspectors. Our experts use forensic damage evaluation techniques. Being HAAG Certified lends credibility to inspection reports and helps you support your insurance claims. We are the ultimate resource for policyholders and insurance adjusters alike.
Commercial Roof Inspector Certification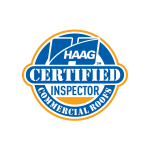 HAAG Certified Commercial Inspectors assess damage to all major types of commercial (low-slope and flat) roofing systems. They are well-versed in inspection safety, roof area calculations, codes and industry standards, and weather characteristics. For each roofing type, inspectors understand manufacture, installation, weathering, hail damage, wind damage, maintenance, mechanical damage, and repair costs. They are experts on built-up roofing, polymer-modified bitumen roofing, thermoplastic single-ply roofs (PVC and TPO), thermoset plastic single-ply roofs (EPDM, CSPE, PIB), SPF roofing, metal roofing, vegetated (green) roofing, low-slope roofing components, and roof coatings.
Residential Roof Inspector Certification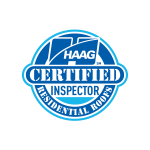 HAAG Certified Residential Inspectors are proficient with all major types of residential (steep-slope) roofs. They know how hail and wind interact with roofing, inspection safety techniques, roof area calculations, and applicable codes. They have a comprehensive understanding of manufacture, installation, weathering, hail damage, wind damage, maintenance, mechanical damage, and repair costs for each major roofing type — composition, wood shingle/shake, concrete and clay tile, asbestos, fiber cement, and various synthetic, slate, and metal roofing types.
 Wind Damage Inspector Certification
Holding HAAG Wind Damage Certification shows that we have an advanced understanding of wind types and related wind effects, for the purpose of accurately inspecting and assessing an entire building following a storm.  Inspectors have an in-depth understanding of all types of wind events (straight-line, tornadic, down-burst) and their effects on roofing systems.
Best roofing inspections and repairs in Oklahoma and Texas
For the sake of your business, customers, and employees, don't ignore storm damage. We not only inspect and repair damage, we can also guide you through the insurance claims process to ensure you get a fair deal.
We'll keep you in the loop and communicate clearly with you during every step of the process.