What makes us the best?
WE ARE…. Insured! Our General Liability and Workers Comp policies protect you as a business owner. Many contractors in the roofing industry do not even carry insurance. That puts the risk on you! We want you to feel comfortable and will provide proof of insurance at your request.
WE ARE…. HAAG Certified Roof Inspectors! Our sales team has achieved the HAAG Roof Inspector Certification by a team of forensic engineers so that we can best advise our clients, insurance agents, insurance adjusters, and engineers on proper roof damage assessment. We have the knowledge and certification necessary to assist you with the insurance claim process.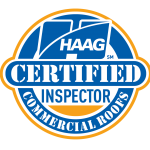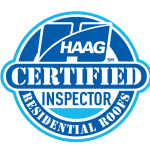 WE ARE…. Duro-Last, 838 Coatings, and Sika-Sarnafil certified. Our commitment to quality workmanship and the best available products is further underlined by continuously advancing our manufacturer's certifications.
WE ARE…. Registered! In late 2010, the state of Oklahoma required roofing companies to register with the Construction Industries Board in an effort to protect business and home owners from fly-by-night and out-of-state contractors. Any roofing contractor that cannot give you the registration number issued by the state, is not in compliance. In order to be registered with the state of Oklahoma, a contractor must demonstrate a Certificate of Good Standing with the State of Oklahoma, business location in the State of Oklahoma, and all necessary insurance documentation, before a registration number is issued.
Coryell Roofing is a member of the Roofing Contractors Association of Texas –  a program developed to increase consumer protection and confidence when choosing a roofing contractor in Texas where state licensing is not yet enacted.
Coryell is registered with The National Roofing Contractors Association. The NRCA is one of the construction industry's most respected trade associations and a leading authority in the roofing industry for information, education, technology, and advocacy.
WE ARE…. Local! With offices in Oklahoma City, OK,  and Arlington, TX, and with crews working throughout Oklahoma, Texas, Kansas, Arkansas, and Missouri, we can support you before, during, and after the project. We want you to have the comfort of knowing that you can reach us and we will be readily available. We work throughout the entire "hail alley" region, so contact us with your project details, and let's get to work!
WE ARE…. Trustworthy! Our suppliers and contractors are paid promptly. We have achieved an outstanding credit history with our suppliers. As a business owner, when you pay a contractor, you have to trust that they are going to pay their bills for your project. If they do not, a lien may be placed on your home even though you paid your bill in full. Protect yourself by working with a contractor that you can trust.
WE ARE…. Focused on You! Our goal is to give you an experience that exceeds your expectations. We will focus on quality in product and service, along with a timely finish. We do not want to interrupt your schedule or lifestyle, so we will work quickly and efficiently to complete the project for you.
WE ARE… Proudly Local!  As an involved member of our community, Coryell Roofing is a member of a number of local professional and business organizations. We believe being part of these groups who aim to make Oklahoma a great place to live and do business has had a positive impact on us and on the industry as a whole.