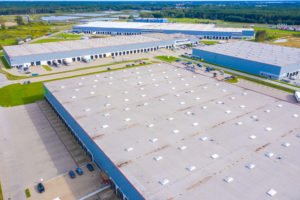 As the guardian of your facility, the roof plays a vital role that often goes unnoticed until it's compromised. Whether you're a school district superintendent, a facility maintenance professional, or a decision-maker for a business facility, having a solid, reliable roof over your head is an absolute necessity.
Industrial roofing services come in handy in these situations, providing a layer of security and stability that keeps the inner workings of your establishment safe and dry. It's no wonder that the U.S. roofing industry has grown to a market size of $58.7 billion in 2022.
Coryell Roofing, a commercial roofing company, is proud to offer premium industrial roofing services across Arkansas, Kansas, Missouri, Oklahoma, Tennessee, and Texas. Our team has the expertise, experience, and tools to handle any roofing project, big or small.
"When it comes to roofing, it's not just about keeping the rain out. It's about creating a barrier that protects against all elements, a shield that guards your operations day in and day out." – Wendell Olson, Coryell Roofing Commercial Sales Manager
With 79,379 roofing contractor businesses in the U.S. as of February 2023, choosing the right one can be challenging. Yet, the decision is crucial. Choosing the right roofing contractor for your industrial roofing needs can mean the difference between a roof that lasts a few years and one that protects for decades.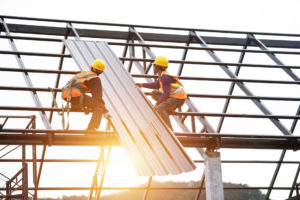 When you work with Coryell Roofing, you're not just getting a service; you're getting a partnership. We work closely with our clients to understand their specific needs and provide customized solutions that stand the test of time.
Remember, a roof is not just a part of your building; it's a part of your business, an essential element of your operations. So, when you think about your roof, don't just think about the cost. Think about the value.
Contact us today to learn more about our industrial roofing services and discover the Coryell Roofing difference.