At the 2023 CCOSA Summer Conference - June 15, 2023
Exclusively for CCOSA Conference attendees and their guests!
(Space is limited, so sign-up early!)
On Stage: A Celebration for Public Education is a concert series that brings some of the brightest stars in music to the stage at public education-related conferences and events, exclusively for attendees. If you're attending the event, you're eligible to sign up yourself and up to 9 guests!
Register below, and when you get to the conference, check-in and get your wristbands at the booth of any of our four sponsors:
Coryell Roofing   •   Government Capital
The Oklahoma Purchasing System (TOPS)   •   Duro-Last
(Complete details will be sent in a confirmation email after signing up below.)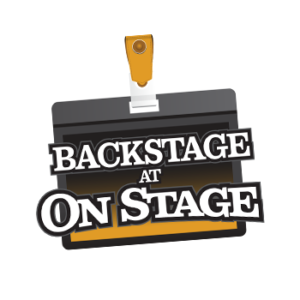 Backstage at On Stage
Get the VIP treatment! Want to meet the artists? Choosing the Backstage at On Stage option on the form below allows your group a chance to chat with the performers and maybe snap a pic or two! All you have to do is:
Complete a free certified roof assessment of your facility by Coryell Roofing with absolutely no cost or commitment.
Complete your membership agreement with TOPS (The Oklahoma Purchasing System).
We'll reach out to you to arrange a good time, pay you and your roof a visit, and leave you with a comprehensive report about the condition of your roof. While we're there, we can assist you in completing your TOPS membership form (it only takes a couple of minutes).
You get the commercial roofing pros at Coryell to check out your roof, get signed up for a great local purchasing resource, AND you get to hang out with the artists after the show… a classic win-win-win!