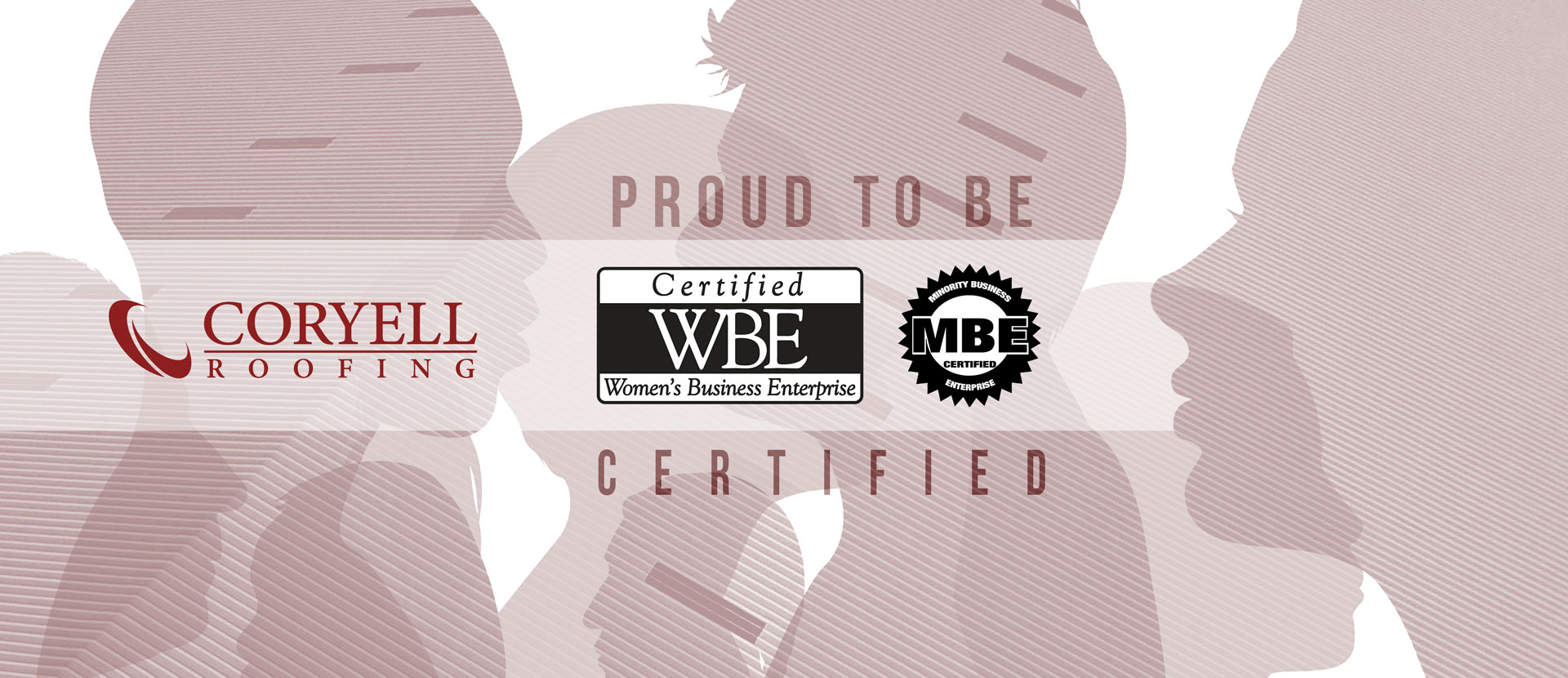 There are many advantages when working with W/MBE certified contractors like Coryell Roofing...
Coryell Roofing is proud to be a woman-owned/minority-owned company. As a client and partner of Coryell, there can be substantial benefits for your organization as well: federal and state tax incentives, deductions, and potential rebates, meeting corporate or government diversity goals, and more vital brand awareness and new opportunities in your marketplace. And since most W/MBE-certified companies are small businesses, you are supporting that company and the local community to which it belongs.
Contact us today to learn more about how Coryell Roofing can help you with your next roofing project and diversity goals!
Just send us your info below, and we'll have one of our talented team members contact you to discuss your needs in detail. Or give us a call at (405) 392-4800, and we'll take care of the rest.